Preschool Safety Ideas Using Room Dividers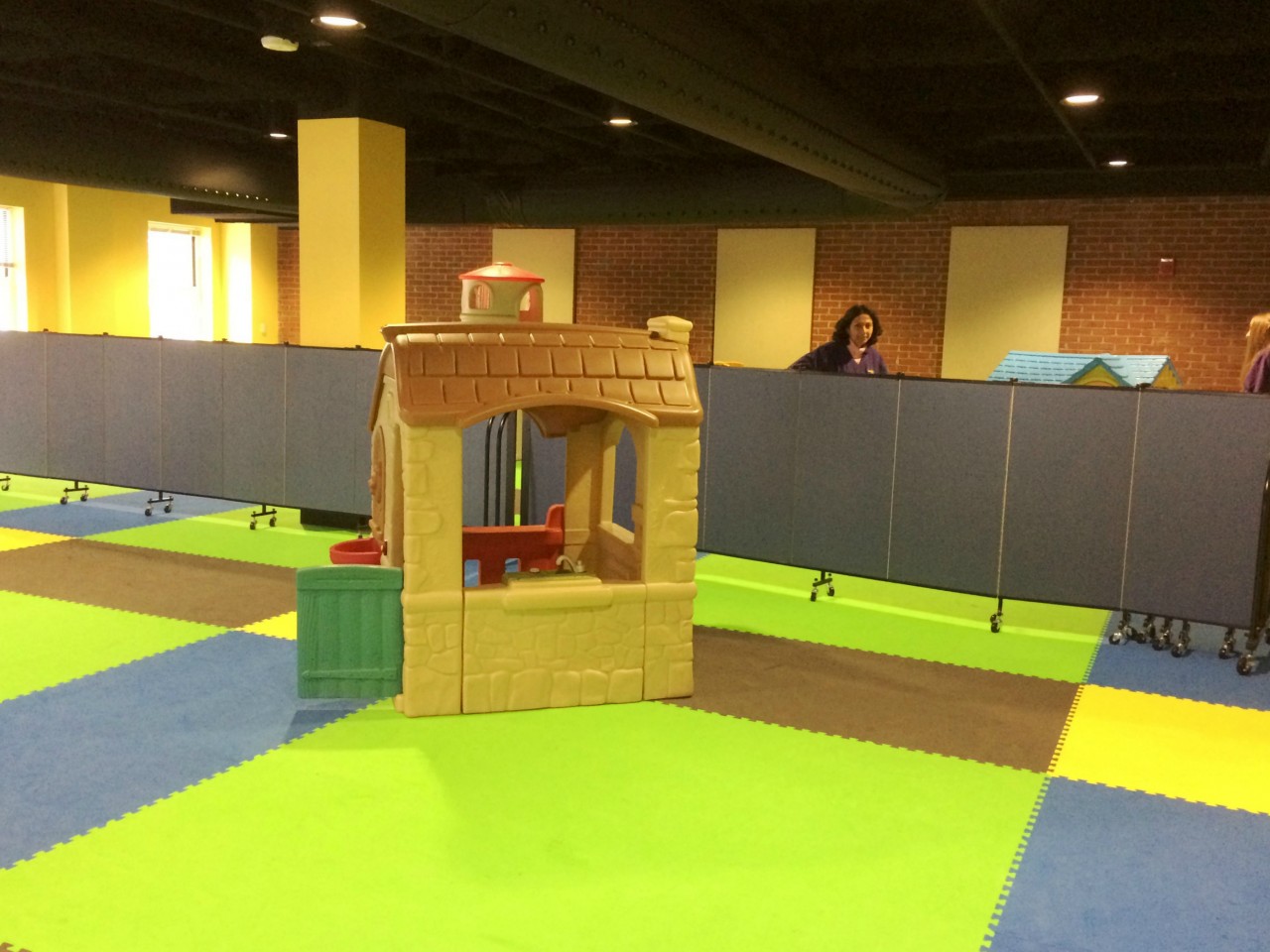 The Location
Johnson Ferry Baptist Church Wee School 
The Challenge
Divide a large room into smaller classrooms by age groups
The Solution
Sara C. Henderson, Ministry Assistant at the Johnson Ferry Baptist Church Wee School (that is the cutest name ever!) sent us one of their preschool safety ideas, and we think it's brilliant! Because they arrive fully assembled and can be easily set up by one person, dividing play areas by age is a snap.
Sara tells us,
Everything went well with getting the divider and the weekday teachers are using it every day to separate the two sides of the playground for younger and older preschoolers.  This just helps keep the little ones safer.  We actually use two to go the complete distance across the playground room.
When they're not being used to ensure a safe environment  in the indoor playground area, these dividers are used for many other applications in the facility. The help corral crowds at registration night and also, because they're tackable, as a way to display information to parents.
  Screenflex Room Dividers ~ The Solution For Dividing And Maximizing Your Space
Sturdy, durable and long-lasting, Screenflex portable walls are available in 36 heights and lengths and 38 Colors choices. Units ship fully assembled and ready to use.
Manage the space in your facility with Screenflex. Call us today at 800-553-0110 for a quote or to get a list of customers in your area.