Functional and Stylish Room Dividers for Use in Salons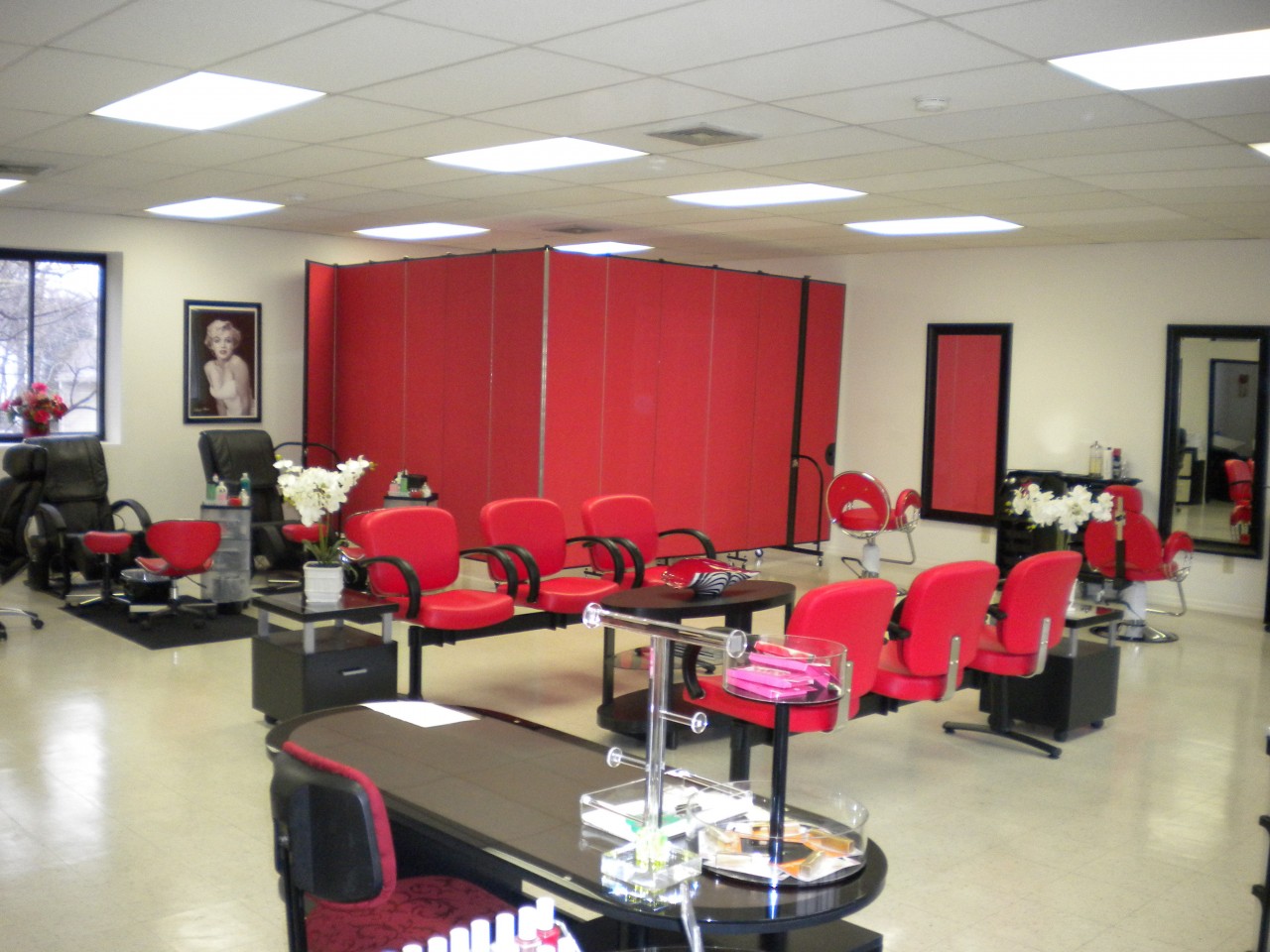 The Location
Pretty Nails Salon
The Challenge
Employee Prep Room
The Solution
We received a great comment and these photos from the owner of Pretty Nails Salon in Morris Plains, NJ.
Here are the pictures of our salon with the Screenflex we bought we use..It is really a smart idea getting the Screenflex. It really fits our new salon. Perfect for our massage and body sugaring room….Thanks!!
Red Stylish Room Dividers Sets Off The Salon Decor
Even in salons, Screenflex Room Dividers add a stylish touch and are an easy solution for providing privacy.  Just one divider turns this back corner into a private area for sugar massages at the Pretty Nails Salon. The red divider matches perfectly in this Colorsful interior.