Children's Ministry Space Renovations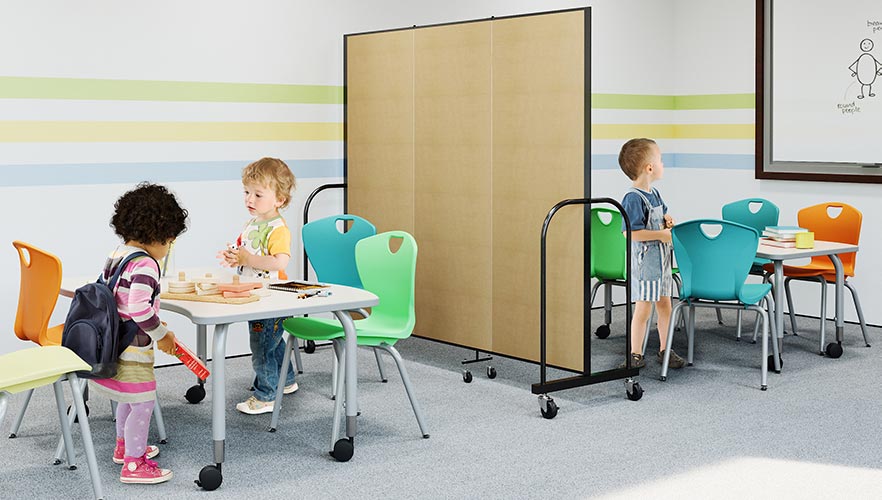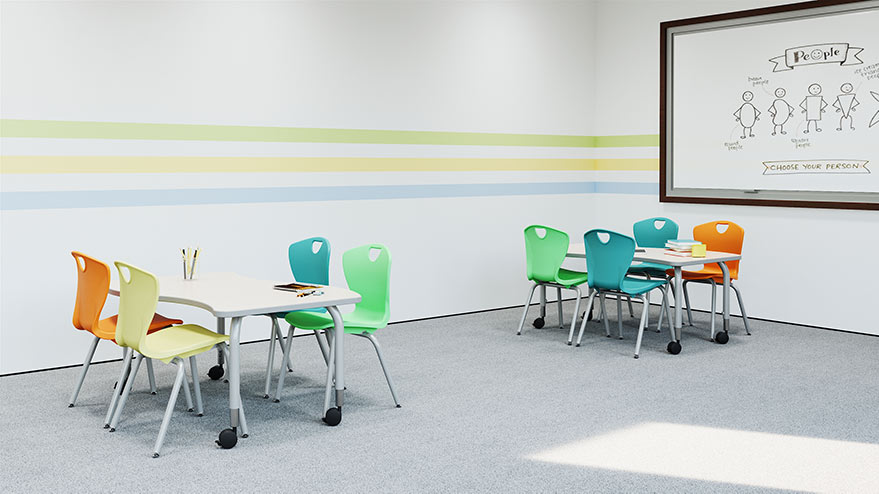 The Location
Children's Ministry Classroom
The Challenge
Increase available classroom availability
The Solution
Whether you are making small updates or doing a complete remodel, there comes a time when every children's ministry space needs some renovations. A classroom of any kind typically has to be versatile as they can change rapidly. Incorporating movable walls into the design plan can be a critical asset to transforming your ministry space. Screenflex Portable Room Dividers give you an opportunity to create flexible space solutions for your children's ministry.
Divide Your Ministry Classroom
The Standard Dividers create walls in a moment's notice when a classroom is accommodating additional students. The sound-absorbing wall creates a visual and audio barrier between the classes to eliminate distractions and support focused learning. When a group needs the entire classroom, close the accordion-style partition and store it in a 2ft by 3ft space. As a result, the entire room opens up. Casters allow you to reposition the walls with ease into the configuration that best suits your facility space and design. Portable walls can also be used as a backdrop for children's worship, VBS camps, crowd control, to create storage areas, or to restrict access to hallways and classrooms not in use for events. Many children's ministry leaders have been using Screenflex products and have been recommending these dividers to other organizations as well.